Posted by Octagon pro Gym on October 20th, 2013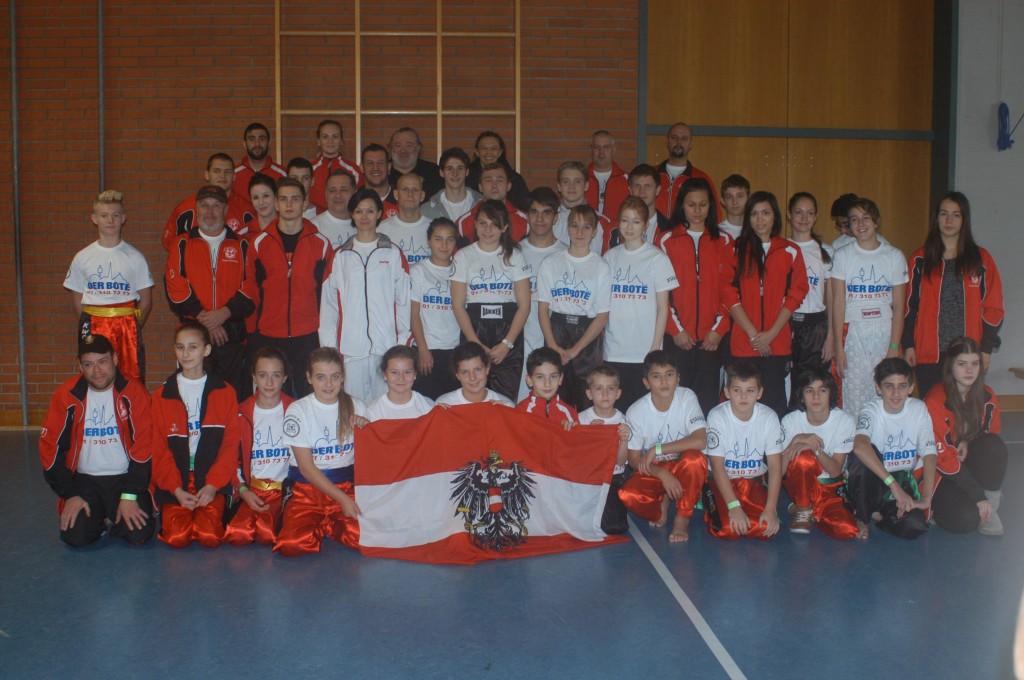 Super success for Octagon at the WKF Championship 2013 of amateurs on Lake Constance in Bregenz.
Three silver medals for our athletes !!!

On the first competition day, our people were in the semi-contact in use. The hard training preparation has once more proven to be correct.
Jessica in semi contact the Junior U – 13 , Florian at the Junior U-18 and our Michaela with the ladies – 50 Kg.
Starting from noon today, the light-contact disciplines, a second chance for Florian and Michaela, both are stronger here.
Please press the thumb, in the evening we know more !
Photos in the gallery with award ceremonies follow später.Insgesamt is the Austrian National team again this year from about 100 Participant, all want to be European champions at home.
The World Cup 2014 will take place from 10.-15. November and threshold statt. the European 2015 in Budapest.
Even if they want to train in a successful team we look forward to welcoming you to a free trial session.
FACEBOOK.